We offer three different kinds of help that can be used separately or combined in a customized format that fits the change initiative or goals you are pursuing. We encourage you to contact us and describe your situation — we'll provide you with a description of how we can help.
TRAINING : Our Five Skills of an Ally core training series, plus our five Advanced Ally workshops, provide powerful inspiration and practical tools for any person in a helping, learning, or community change activity.
See a listing of our trainings…
DEVELOPING LEADERS, TEAMS, AND ORGANIZATIONS : We provide support for leaders and those who work with them to create their own preferred future. Whether it's confidential leadership coaching/strategizing, developing "Lid-Lifting" pilot projects or large-scale change initiatives, or building strong teams, we provide the exact support needed during different developmental stages for leaders, projects, and teams.
See a listing of our development services…
INSPIRED SPEAKING AND MEETING FACILITATION : Does your group need some initial inspiration or a recharge of energy? We design and deliver talks and facilitated meetings that are customized to the messages your group is wanting (or not wanting) to hear. Using a combination of forthright talk, humor, intriguing ideas, and gentle encouragement, we help your group approach its mission with clarity of purpose and eagerness.
Tell me more…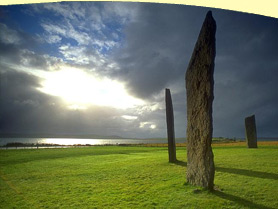 rules we live by :
#2 : Big change is easier than small change. Why? Resistance increases the closer a new idea is to an old one. Talk to a person who lost five pounds. Talk to a person who lost fifty pounds. One person changed a fundamental assumption about who they were and dug in for the long haul. The other person wanted to stay the same, just be a little thinner.
our customers say :
"In a very crazy world, they helped us put all the pieces together and see where it was most important to go. They got the stuck points and the stuck people out in the open and got things moving again. They put us into the 'We can do this' frame of mind."